Get more leads on social media with these 7 ideas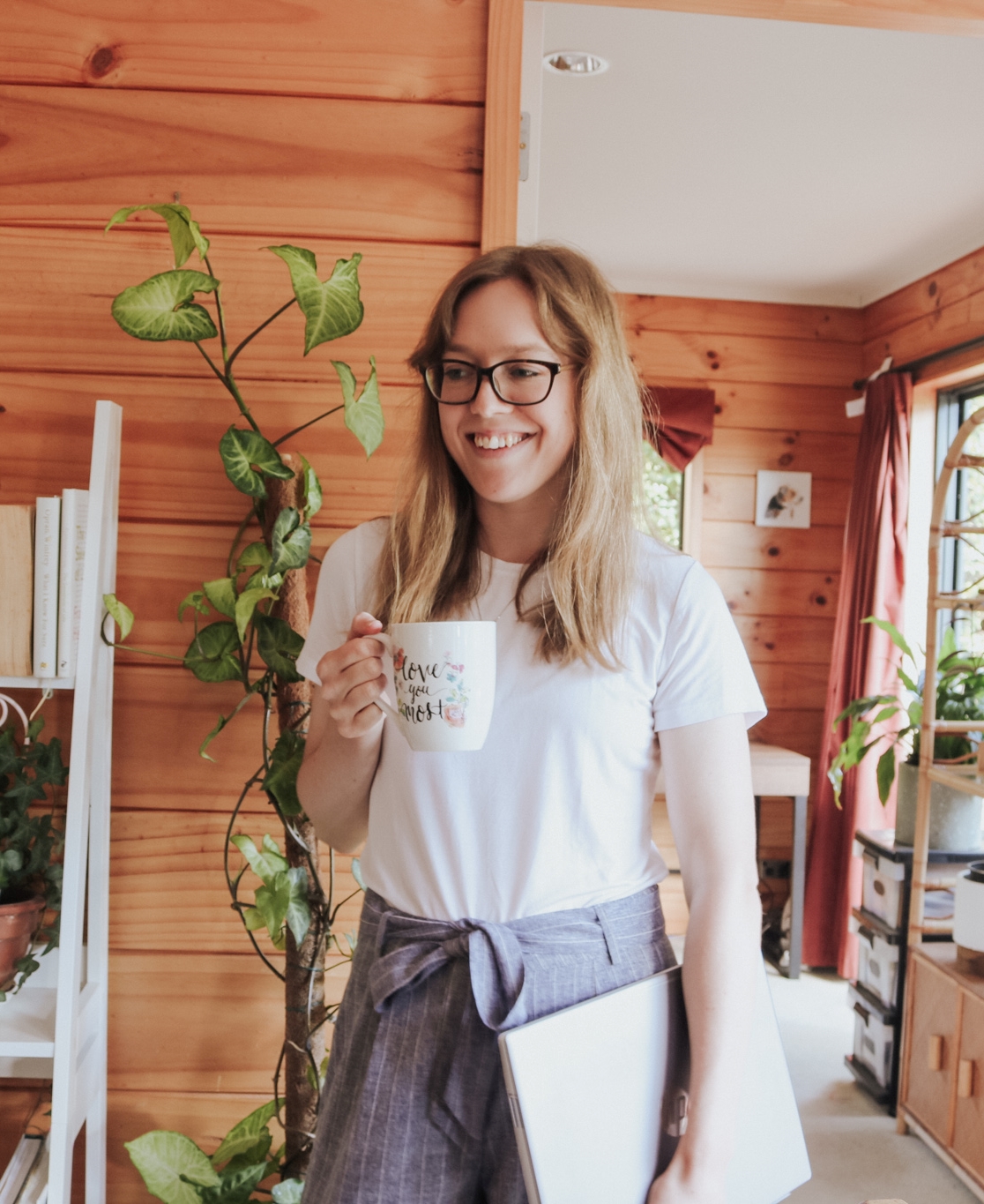 Wouldn't it be nice if every time someone found your website or social media profiles, they made a purchase?
If I had a dollar for every time that happened, I'd have…well zero dollars because that's not how the real world works.
The truth is, people almost never buy from a brand the very first time they hear about them. For most people, it takes time before they make the decision to buy. They need to know, like and trust a brand first.
This is where you come in…once someone lands on your website or social media, you can capture them as a lead and nurture them until they are ready to make a purchase. Let's talk about how to get more leads and nurture them using social media.
7 ways to get more leads on social media:
Create a lead magnet and promote it!
A lead magnet is an incentive to encourage people to subscribe to your email list. In exchange for their contact info, you give them something valuable like a cheatsheet, workbook, mini training or guide. You want to avoid having a sign up box that says something like "join my newsletter" because people will just skim on past that. If you create something of value, people will gladly sign up to your email list to receive it – and they might even stick around to see what other brilliant advice you've got to share with them!
The part that most people forget about is actually talking about their lead magnet. It's not doing you much good if you have it but nobody knows about it! So don't forget to mention your lead magnet wherever you can – in your social media bios, at the bottom of your posts, in your Instagram stories, and in your reels content.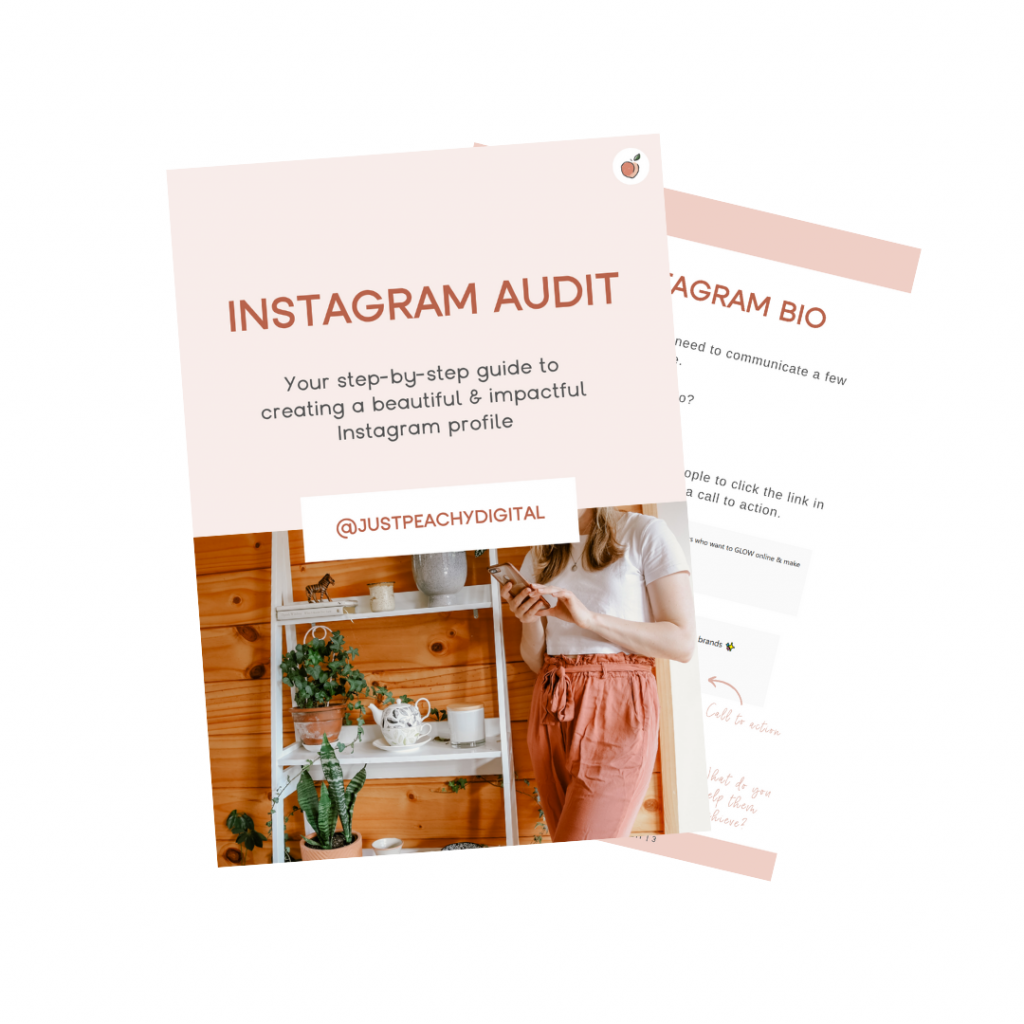 Run a giveaway
Giveaways are a brilliant way to increase your visibility, get you more followers and boost your engagement. People love having the opportunity to win free stuff! BUT, if you want your giveaway to be a huge success then you have to be smart about how you do it. So let's chat strategy…
Think about WHAT it is that you are going to give away. The key here is to offer something really valuable that will be irresistible to your audience. I'd also recommend choosing something specific to your niche. If you give away something that your target audience really needs then you'll be getting better quality leads.

TIP- if you want to get even better results then try to get your audience to do some of the heavy lifting for you. i.e. give them extra entries if they tag a friend or share the post on their stories.
Create an email list
Did you know, organic reach is roughly 4x higher on email than social media? And for every $1 spent, email generates $38 dollars – how's that for an impressive return on investment? If you haven't already started an email list, now is the time to do it. Once you've started your email list, you need to be sending regular emails. If you struggle to come up with ideas, here's a list of 10 things you can send your email list that they will actually enjoy.
Finally, if you are sending regular emails to your list, don't forget to talk about your newsletters. Especially if one of your emails gets a lot of responses from your subscribers – tell your audience about it, share some of the feedback you received and then mention how they can get in your list so they don't miss out in the future!
Share instagram stories
Instagram stories are a fabulous way you can nurture the people who already follow you. Make sure you are sharing regularly and that it's a good mixture of personal, promotional and educational content.
To use stories to get more leads, encourage people to engage by using the engagement tools like polls, question boxes and sliders. Ask your audience for their ideas and opinions to get more replies and then respond to those messages to build connections!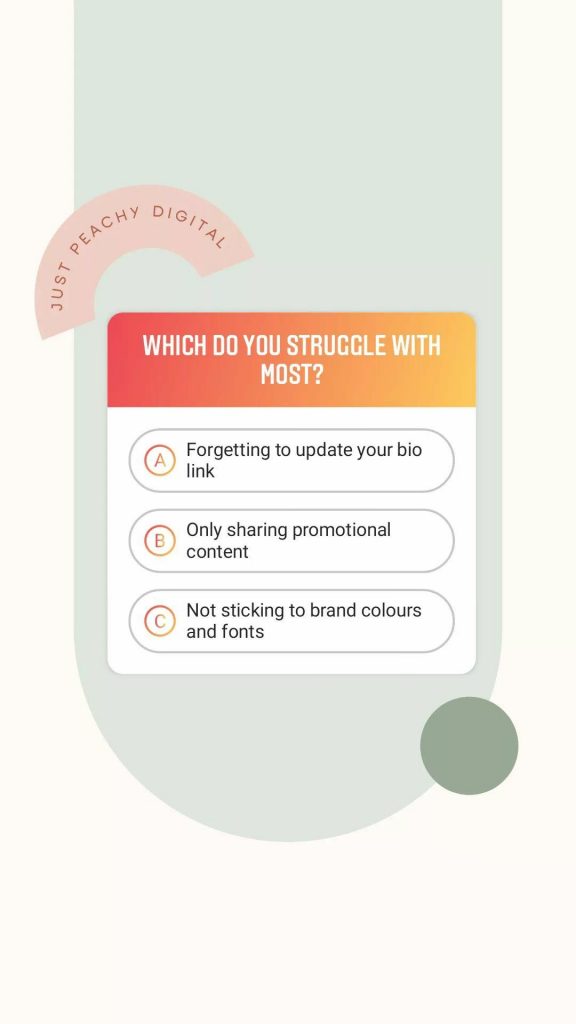 Engage with others
Take matters into your own hands and start the engagement ball rolling. To grow relationships with your audience and the people you'd love to work with, leave thoughtful comments and reply to their stories frequently. I try to spend at least half an hour a day engaging with my audience.
The key here is to be genuine and prioritise making connections over sales. Nobody likes someone who is spammy, or sending sales pitches to their DMs outta nowhere.
Share in FaceBook groups
Facebook is chock full of groups for like-minded people. Whether you're in digital marketing, natural health, or animal care – there will be a Facebook group for you. So find and join groups in your relevant niche and start engaging in there each week.
My advice is: obey the groups rules so you aren't kicked out for filling it with spam. Share helpful advice where you can by commenting on questions that people ask. Occasionally drop in content that promotes your business but focus on building connections first and foremost.
run a challenge
Running a challenge is a fabulous way to grow your email list and generate new, highly qualified leads. Similar to giveaways, you want to ensure that the challenge you run is relevant to your niche and enticing to your target audience. It's worthwhile doing some research to uncover what they are struggling with the most right now so you can build a challenge around that.
For example, in the past I've run a 'Beat the Instagram algorithm' challenge. For 3 days I sent out emails to those who subscribed with helpful tips and small steps they could take to beat the algorithm, get more eyes on their content and increase engagement.
If your goal is new leads, track these metrics:
Email list sign-ups – How many leads signed-up through social media?
Downloads of your lead magnets – How many people visited from social media and downloaded your lead magnets?
Participation – How many people participated in your social media giveaways or challenges?
Clicks on your lead-generation social media posts – How good is your messaging on those posts?
Story replies/direct messages – How many people want to connect further with you?
Story views – How many people are consuming your stories content?
Click-through rate (Calculate your click-through percentage on any post with a call to action by dividing the number of link clicks on by the total number of impressions and multiplying that by 100. )
---
Give your Instagram profile an audit
Want to create an Instagram profile that's beautiful and impactful? Download my free Instagram profile audit to create a profile that builds trust, showcases your brilliance and generate leads.