How to increase instagram reach organically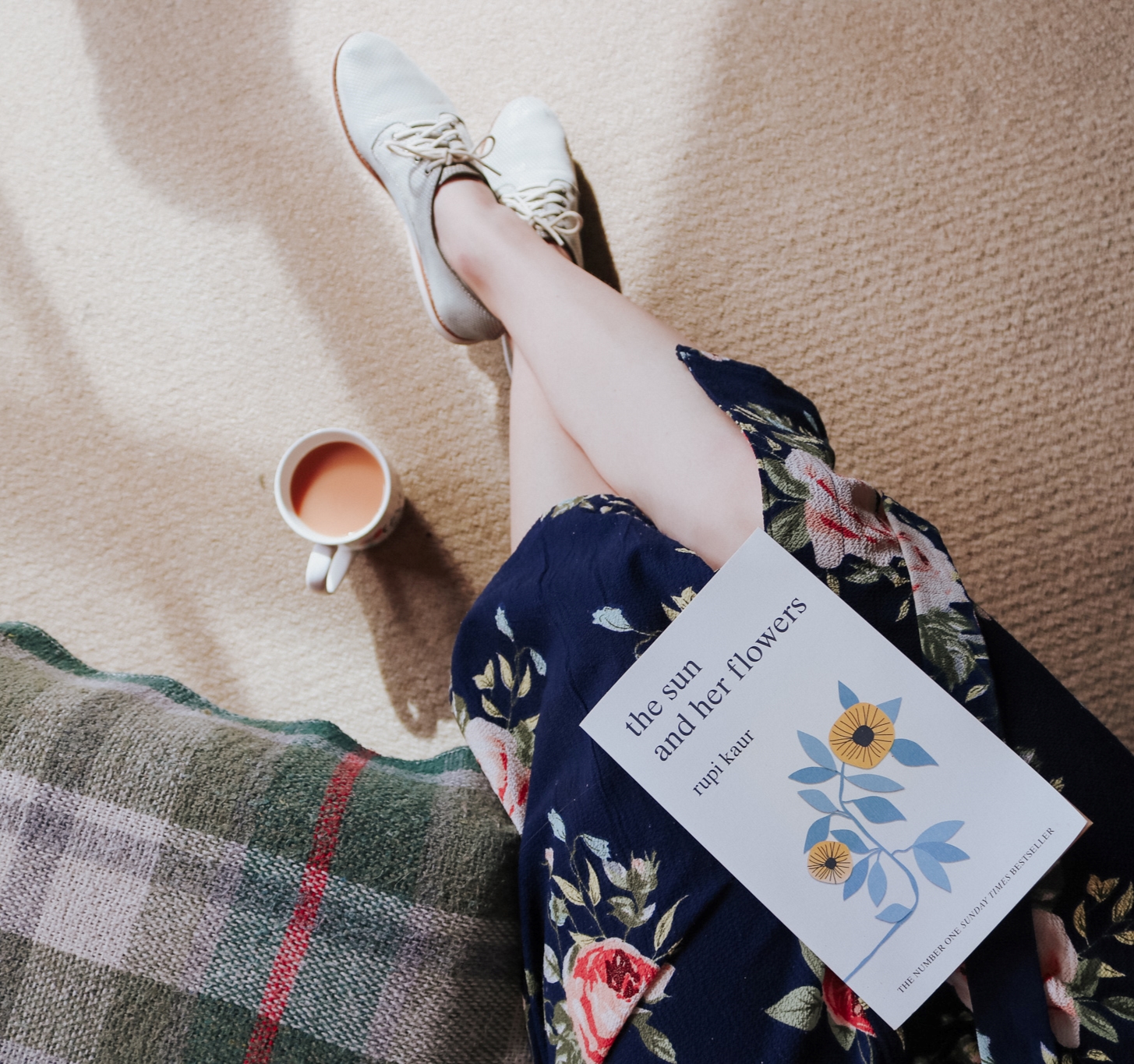 Reaching more potential leads and customers is one of the most common reasons businesses are on social media. We know our customers are spending hours scrolling the apps (on average for more than 2 hours per day!) We know most of our competitors are posting content consistently. Therefore, we know that if we want our business to be front and centre in more of our customers' minds, we need to be showing up on social media as well.
The only trouble is, organic reach in 2022 is way down.
I'm sure you've noticed that your posts, reels and stories just aren't having the same impact they used to. It can feel really frustrating when you've put so much effort into creating your content and it's not being seen by most of your audience. So what can we do to increase Instagram reach?
If you want to get your business in front of more people and your content seen by more of your followers, without paying an arm and a leg for ads, here's where you can start…
8 ways to increase Instagram reach organically:
Short form video content
You knew this was coming didn't you? Since the successful rise in popularity of TikTok, short form video content has been trending across all of the social media platforms. On Instagram that's in the form of Reels.
Incorporating short form video into your social media strategy is an excellent way to increase Instagram reach, especially as the traditional feed is slowly moving towards a more video-focused feed.
TIPS:
Use trending audio in your Reels – you can find this by scrolling through the explore page and seeing which audio is trending. Or save yourself some time and check out the Reels Trend Report on the Instagram creators account.
Try using fun transitions – these capture the viewer's attention and keeping them watching the entire video vs swiping away.
Test different types of videos to see which perform the best for you eg. lip syncing, dancing, pointing to text, talking to camera or vlogging/storytelling.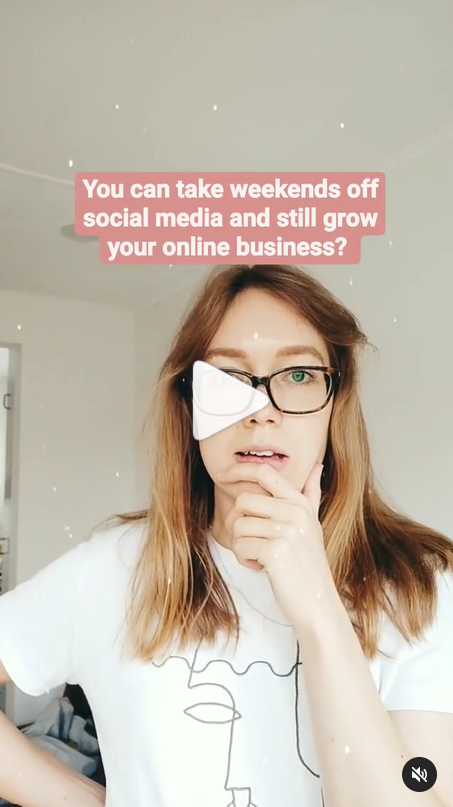 Hashtags
You might be wondering if hashtags even matter these days. So here's the deal, they might not be the number one priority but they are still a valuable way to increase views of your content. When it comes to hashtags, I recommend that you focus on quality over quantity. It's better to have fewer hashtags that are impactful than loads that aren't effective.
TIP: When searching for hashtags look for those that have between 10k and 500k followers. Remember to think about what your potential customers might be searching for so try to find hashtags that include relevant keywords.
Instagram stories
Sharing your new posts to your stories is a great way to make sure more of your followers see your content. But don't just post and ghost. Make sure you add value to these stories. That could look like expanding on the post and giving more detailed advice than what you can fit in a caption; sharing any of your other posts that are on the same topic; or allowing your audience to ask you any questions they might have on the topic.
collab posts
A collab post is when you work with someone on a piece of content and upload it to be shared across both of your profiles. This means the content is seen not only by your audience, but it's also seen by theirs. This is a fabulous way to share your expertise, to show how both of your work complements each others, and to put your business in front of more people.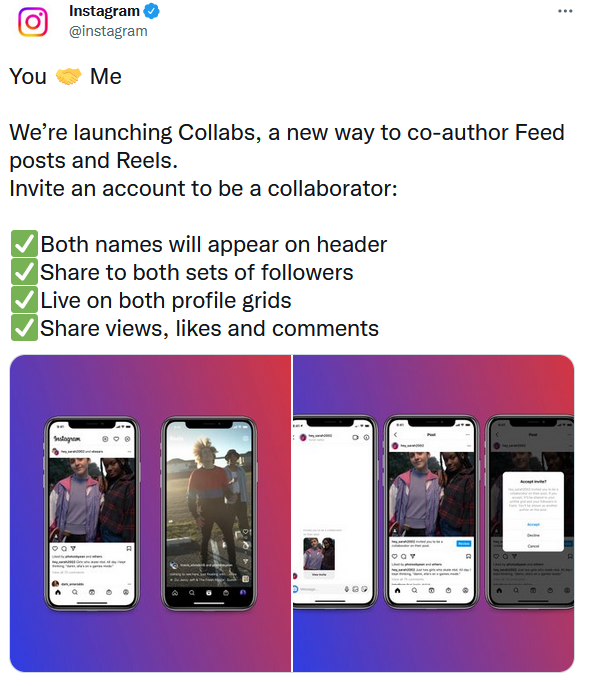 instagram stories takeovers
Invite guests to takeover your stories and do the same on theirs. This puts you in front of their audience and adds value for people following you because they get to hear tips from another expert. Try and find someone to do a stories takeover that has similar values to your brand. Some businesses will just make sense to collaborate with because their work, audience and vibe fits well with yours.
Shareable content:
The more your content is shared, the more people that will see it. So one way you can increase Instagram reach organically, is by simply creating more shareable content. In other words, posts that you know your audience are likely to share. What types of content are the most sharable?
Things that are really relatable i.e. funny memes (you know that ones that make you go "oh yeah, that's so me!")
Things that are a little controversial or polarising i.e. pineapple on pizza (or whatever your unpopular opinion is.)
Things that are inspiring, thought-provoking or beautiful i.e. personal stories and vulnerable posts.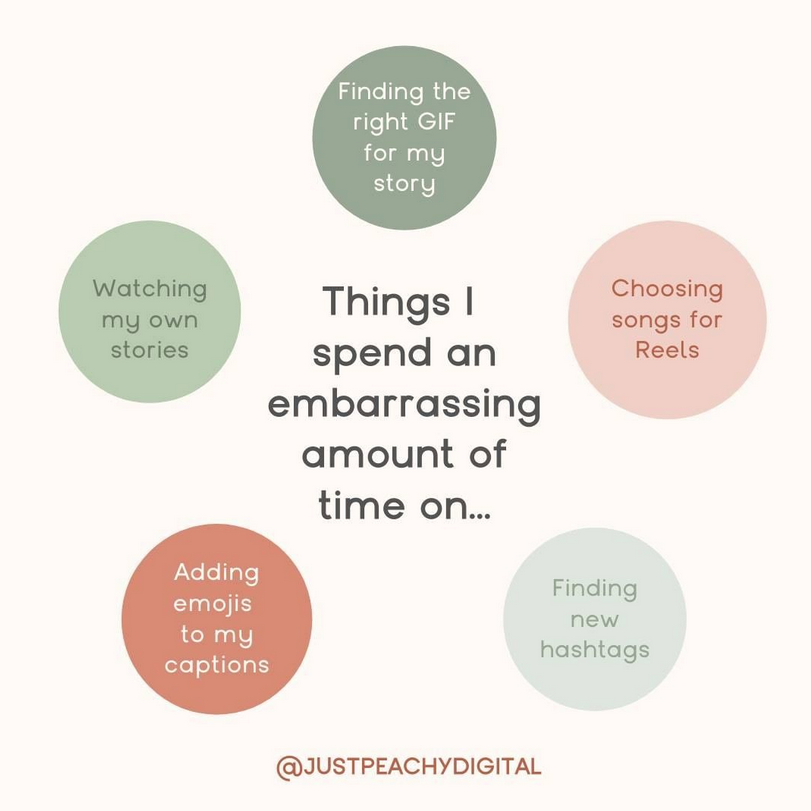 Pay attention to what's working
The algorithm is going to show content that's good (receives engagement) to more people. If you create better, more engaging content, it will be seen by more people. To figure out which of your content is getting the best engagement (that's likes, comments, saves, shares) check your Instagram insights. Then consider how you can repurpose or revamp the content to share it again. Maybe that's making it into a carousel, sharing it as a Reel, or talking about it on your stories.
Have an epic customer experience
This last one is often forgotten about but it's so powerful. If what you are doing is really good, people will share your business with their friends and refer others to you naturally. If you aren't already doing so, make your customer experience a priority. Spend some time working out what your brand values are and how you want your customers to feel – then come up with ways you can incorporate that into each stage of your customer journey.
How to measure organic instagram reach:
If increasing your brand awareness and reach is your goal, these are some important metrics you should be tracking each week or month to measure how well your strategies are working.
Follower count – How many people can you potentially reach?
Reach of your social media posts – How many people do you reach each day / week / month?
Mentions– How many people are talking about your brand?
Shares – How many people find your content valuable enough to share with their followers too?
Reels views – How many people are watching your reels?
Tell me, have you noticed a decrease in organic reach in the past year or two?