10 post ideas for your Facebook business page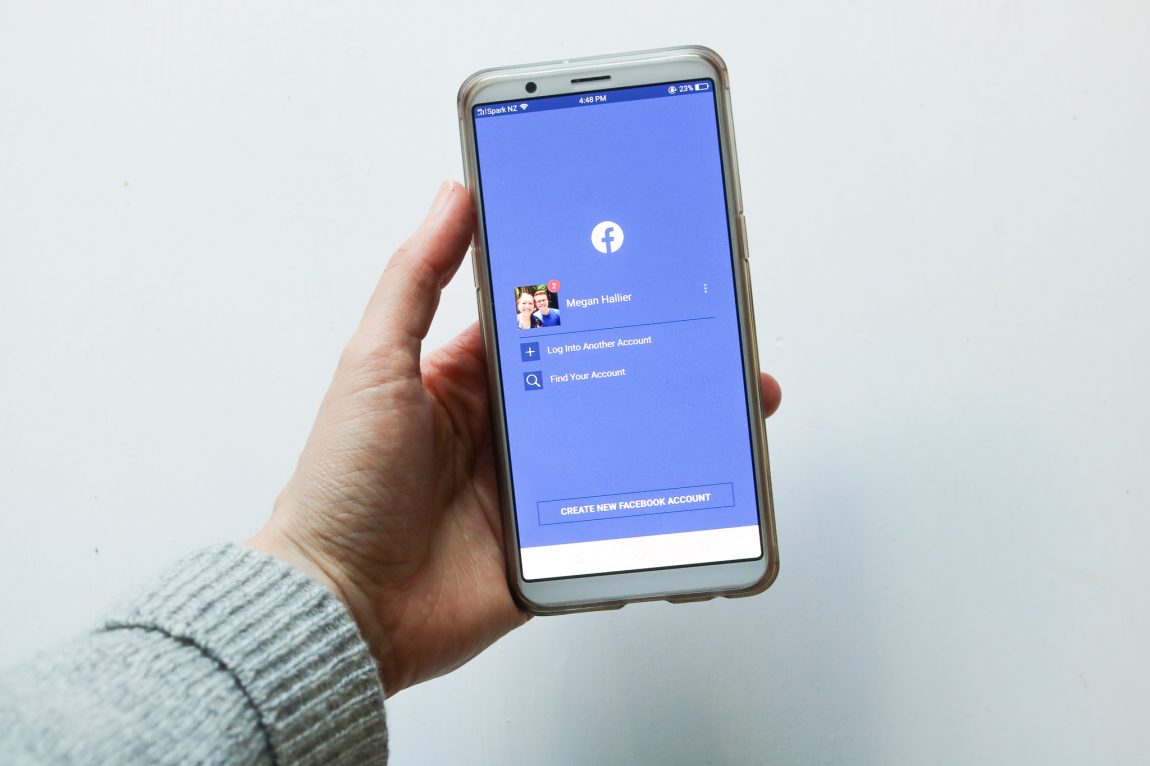 For most business owners, thinking up content ideas for social media is their least favourite job (except for me of course.) These days, there is a lot of pressure to be online if you are running a business. You are told that you need to be active on as many platforms as possible if you want to succeed. And we all know that with being active, comes creating content, a LOT of content.
Sometimes creating content is a piece of cake. You know, like when you have an event coming up or a sale running. But other times, it feels like dragging your feet through mud right? You have nothing interesting to say so what are you supposed to post?

Keep reading and I'll tell you. But first…
Why post on Facebook?
You may have heard that organic reach (that's people who see your posts without you paying for ads) is pretty miserable now. If you aren't reaching many people, you may wonder what the point of posting content on your Facebook business page is.

Well the thing is, if you are using Facebook ads (which you should really be doing) people aren't likely to follow or take an interest in your page if it has no recent content on it.
You want to be building up a portfolio of interesting content so that when people click on your ad and land on your page, you capture their attention and make them want to follow.

How often should you be posting?

There isn't really a formula or magic winning number for how often you should be posting. For anyone who works with me, I tell me that how often you post has to be realistic for you and your business. So, aim to post between three and five times a week if you can.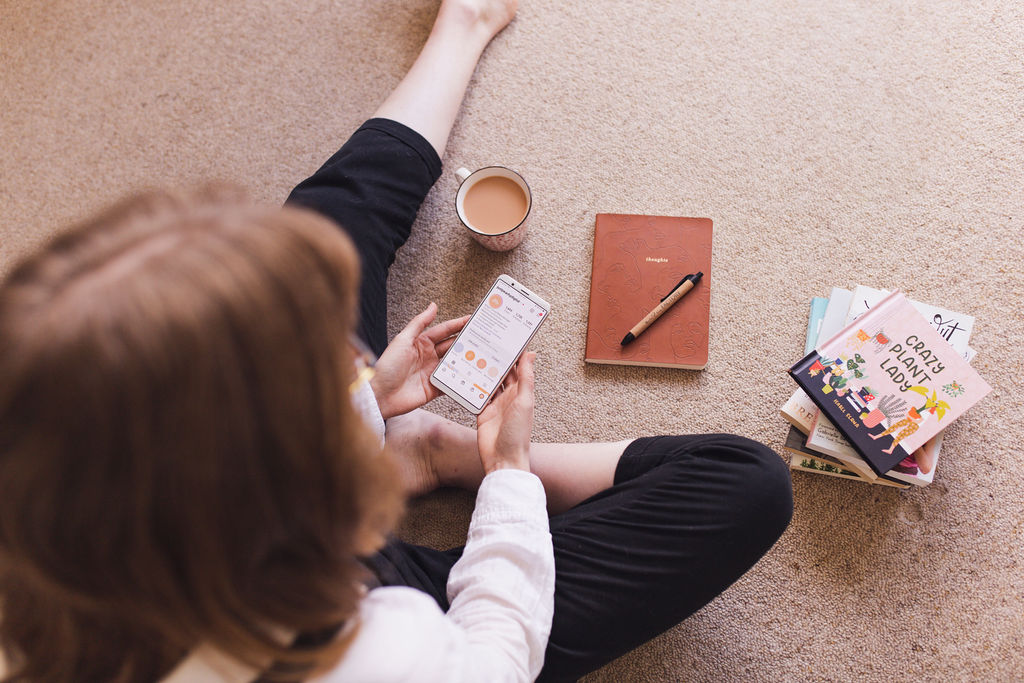 What type of content should you post?
The thing about Facebook, is that it is a social media platform and that means to use it well, you need to be social!
Nobody wants to hang around someone who only ever talks about work. And nobody wants to follow a page that only ever tries to sell to them. So make the content you share on your Facebook business page is fun, interesting and worth following. Share content that is inspirational, educational or entertaining.
Also, try to be generous and share other people's content as well.
Related reading: 10 Creative Instagram Post Ideas To Promote Your Business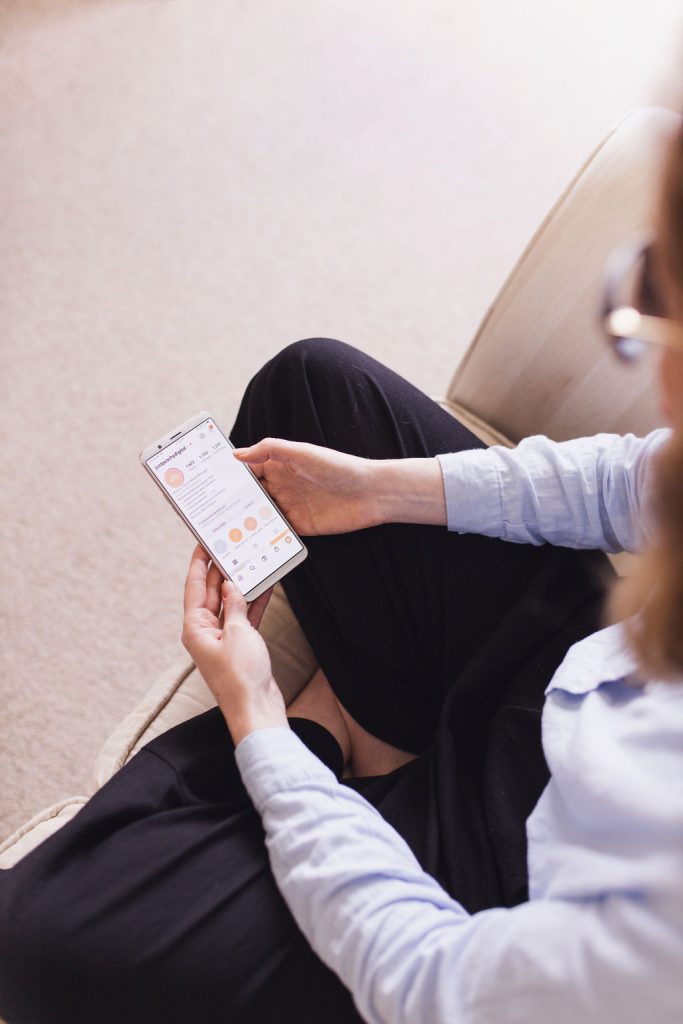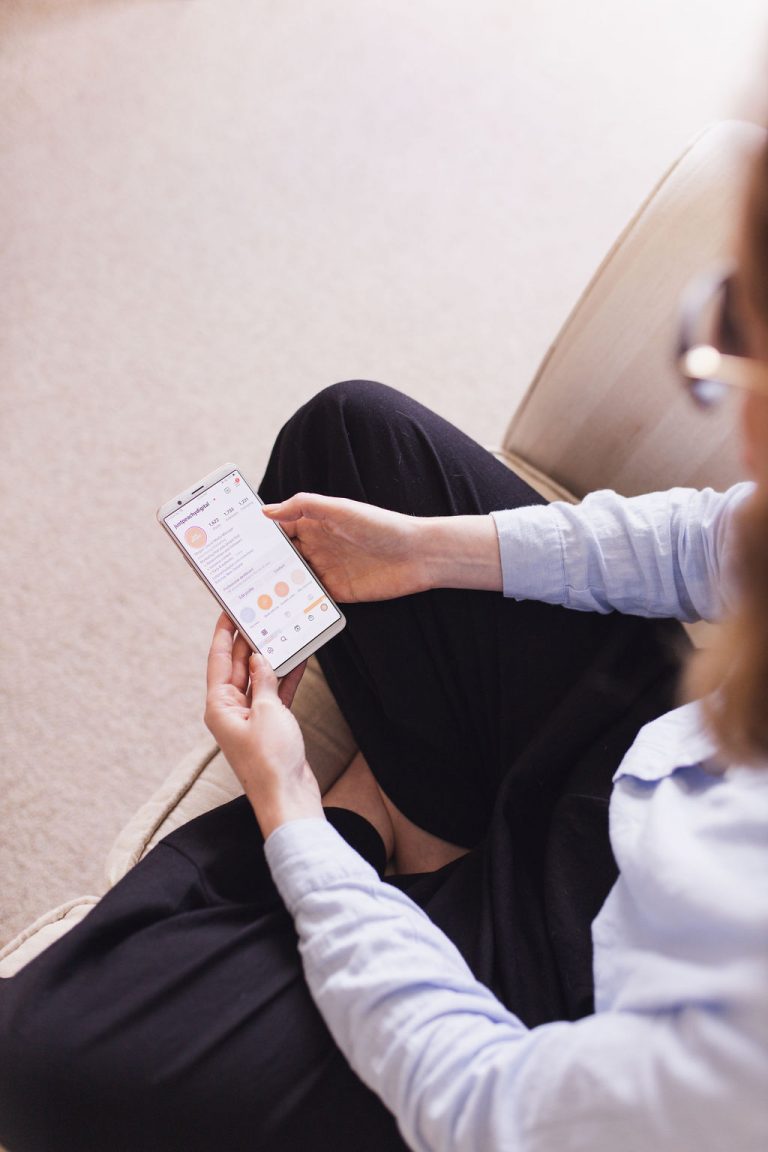 What to post on your Facebook business page?
REELS:
Reels are short, bite-sized videos between 15 and 60s long that are highly watchable and entertaining for your audience. They became a popular content format for increasing brand awareness and growth on Instagram, and now they're available on Facebook as well! 
To get started with Reels, here are some ideas you can try: share a quick tip, introduce your team, or recommend your favourite tools.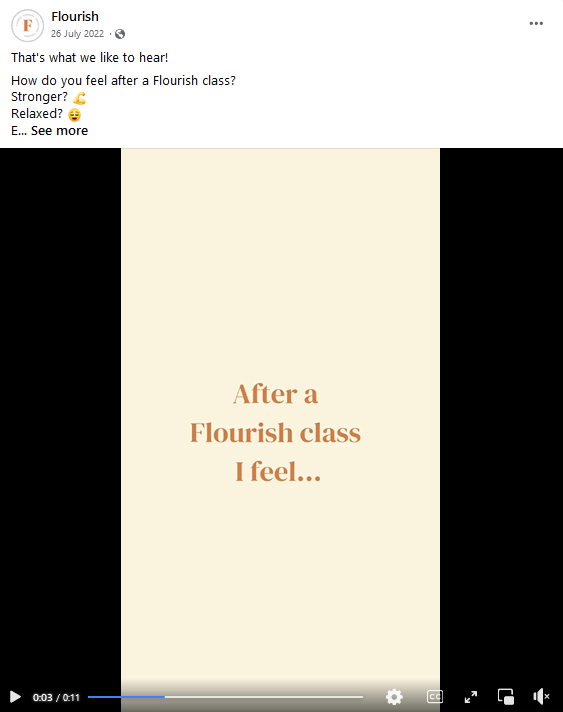 VIDEOS:
Video is the MOST viewed content online. Posting a video directly to Facebook is especially effective as Facebook's algorithm favors these posts over others which means your video is likely to reach more people.
Videos provide a great opportunity to share a lot of information in a short space of time. You can capture a whole scene, an entire event or a tutorial in a digestible chunk.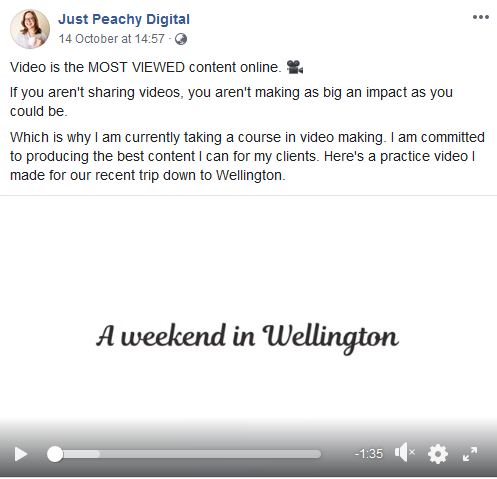 ASK A QUESTION:
If you are trying to come up with more content ideas, asking your followers what they are struggling with specifically is a great place to start.
Asking a question can also be a sneaky way to get a little more personal with your audience and learn more about their likes/dislikes, interests and habits. It is also a very strong call to action, if you ask a question it gives people a straightforward way to engage with your post.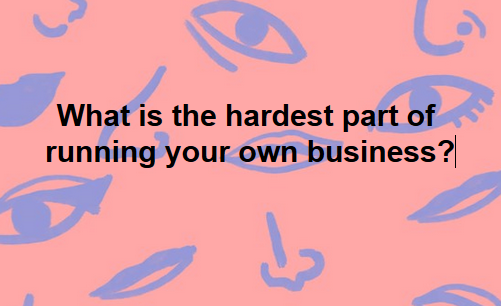 A MEME OR CARTOON:
Arguably the most popular content on the internet, memes are likely to get the shares, likes and comments you are after! You can create your own if you are very keen or search for one relevant to your business (and most importantly, relevant to your audience!)
Please do your best to find the original author/artist of the meme or cartoon you use and give them proper credit for their work.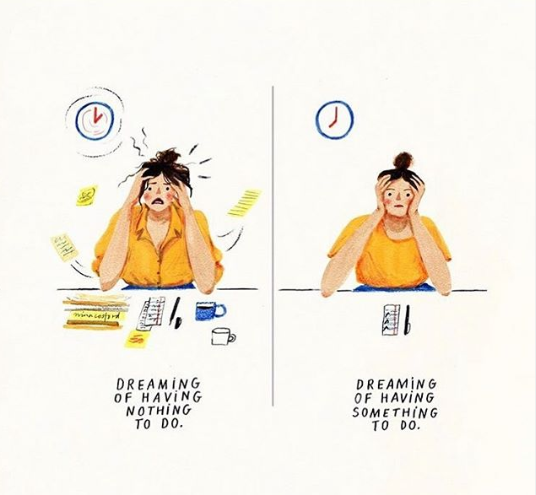 SHARE AN EVENT:
This can be an event you are hosting which is a great way to attract attention/raise awareness for your brand. Or this can be someone else's event that is relevant to your business or the region you are in.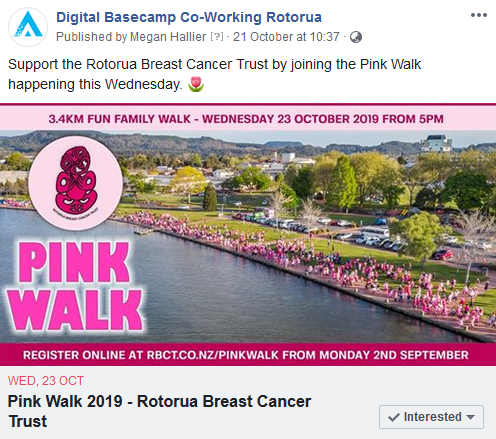 A QUOTE:
People love to be inspired and words can have a really powerful impact. Quotes are a very shareable piece of content. Just make sure you incorporate your branding in the image and you're good to go!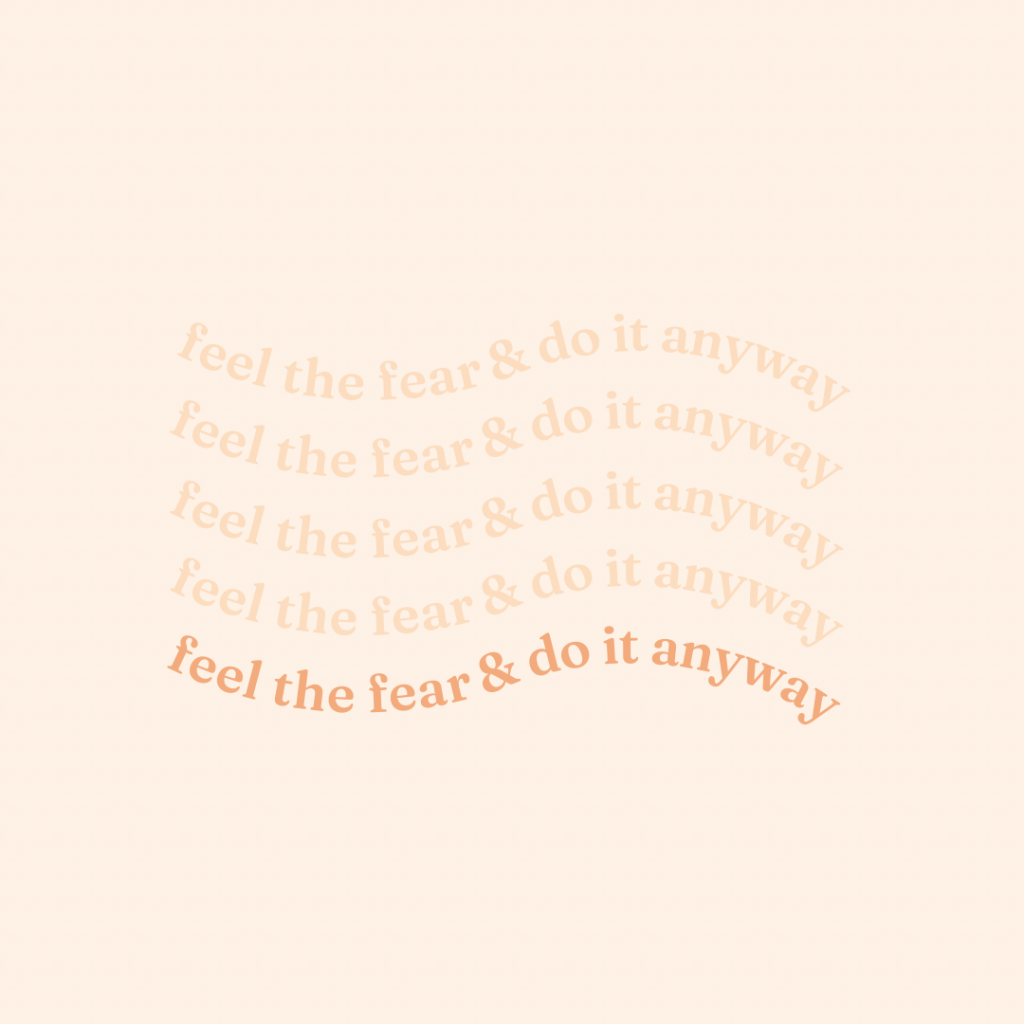 A BLOG POST:
Promoting your blog content through as many channels as possible is a really good idea.
So if you have a recent blog post, go ahead and share that on Facebook! You should also share old blog posts even if you shared them before. It is unlikely that all of your followers saw your original post so it's worth sharing it again so as many eyes see it as possible.
If you have no blog posts to share then share other people's posts. Sharing other people's content is great because it makes your page feel less promotional and if you tag the author, you may reach their followers as well.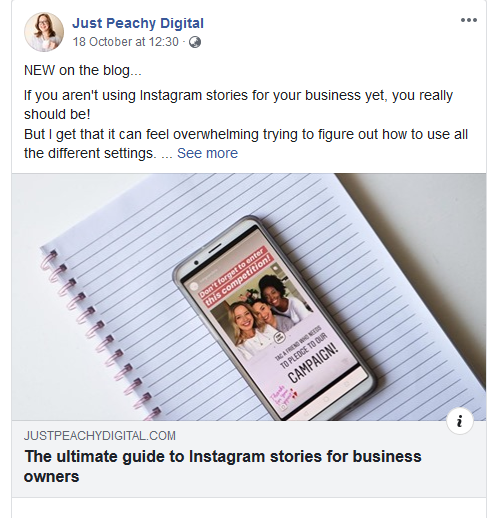 SHARE A QUICK TIP:
Be helpful! Make your page worth following by giving out little tips and tricks for free. Giving actionable steps to help people succeed will make you stand out from your competition.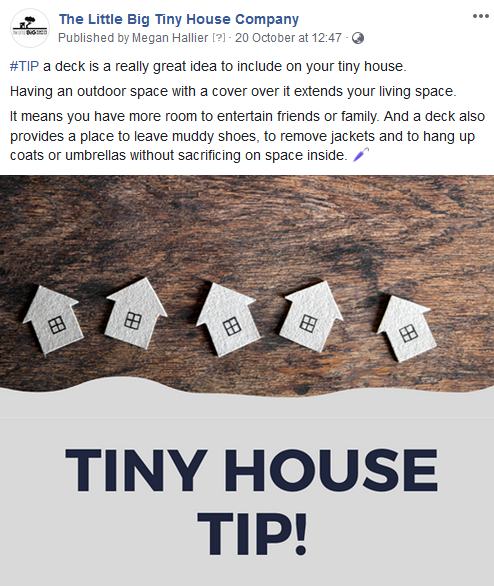 A CHECKLIST:
Sharing a checklist is a great way to be helpful and add value for your followers. They don't take long to create but are really effective at showing you put in a little effort for your customers.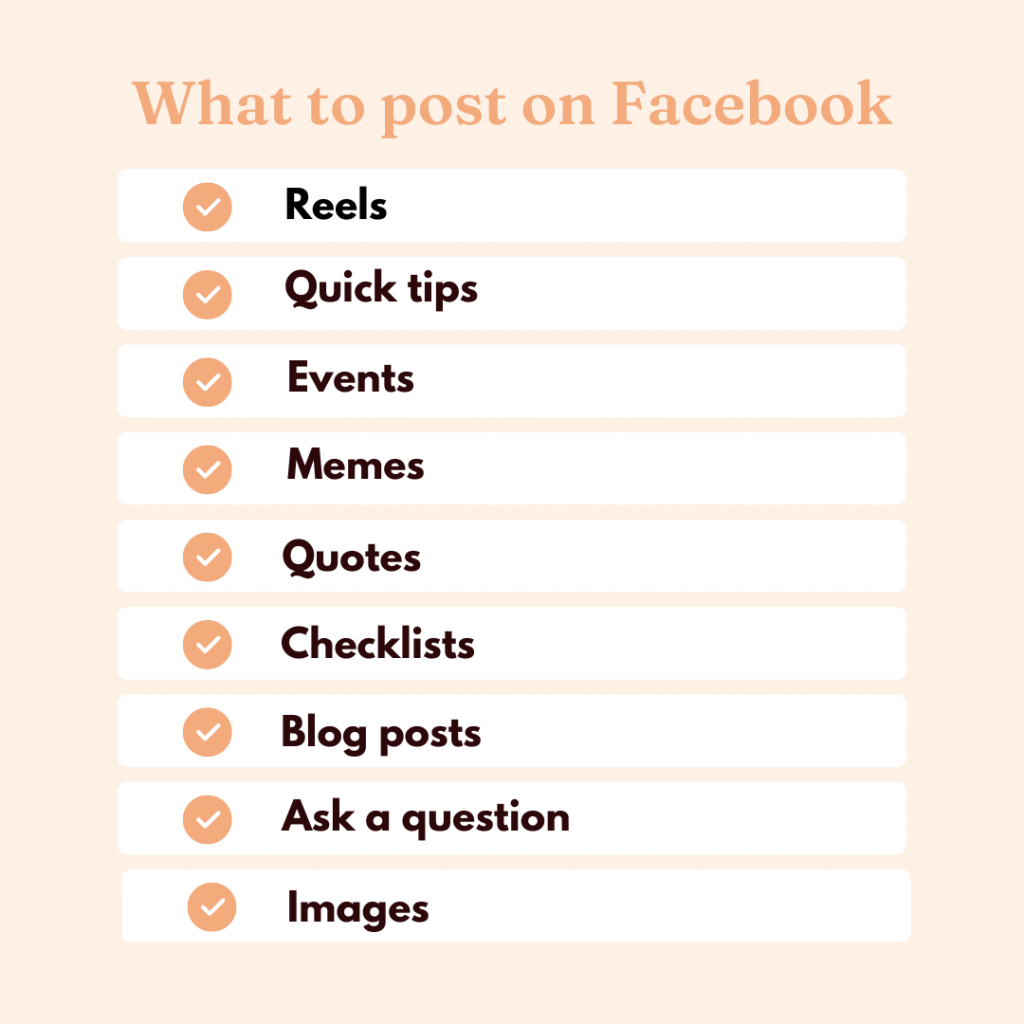 A PHOTO:
Images perform much better than plain text posts on Facebook. If you have something to share then try to include an image alongside it.
Some ideas…
Show your followers behind the scenes of your business. What does your workspace look like? What is your typical day like? What do you get up to at the office?
Introduce your followers to the team. Gather everyone together for a team photo or take separate head shots and spread out your content.
Share a fun fact about yourself or members of your team. Your followers love to know that you are real, relatable people.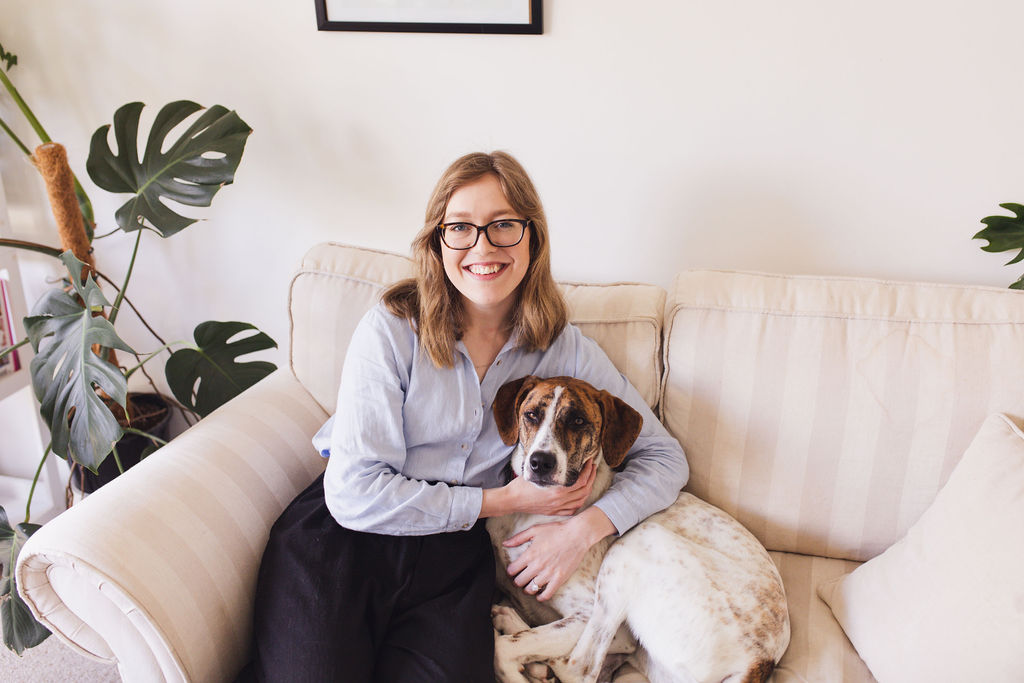 ---
Want more creative Facebook post ideas?
In my free guide I share 30 days of social media content ideas including educational, personal and promotional content to help you build relationships, position yourself as an expert, and make more sales. Fill out the form below and I'll send it your way!