How to build credibility and trust with your audience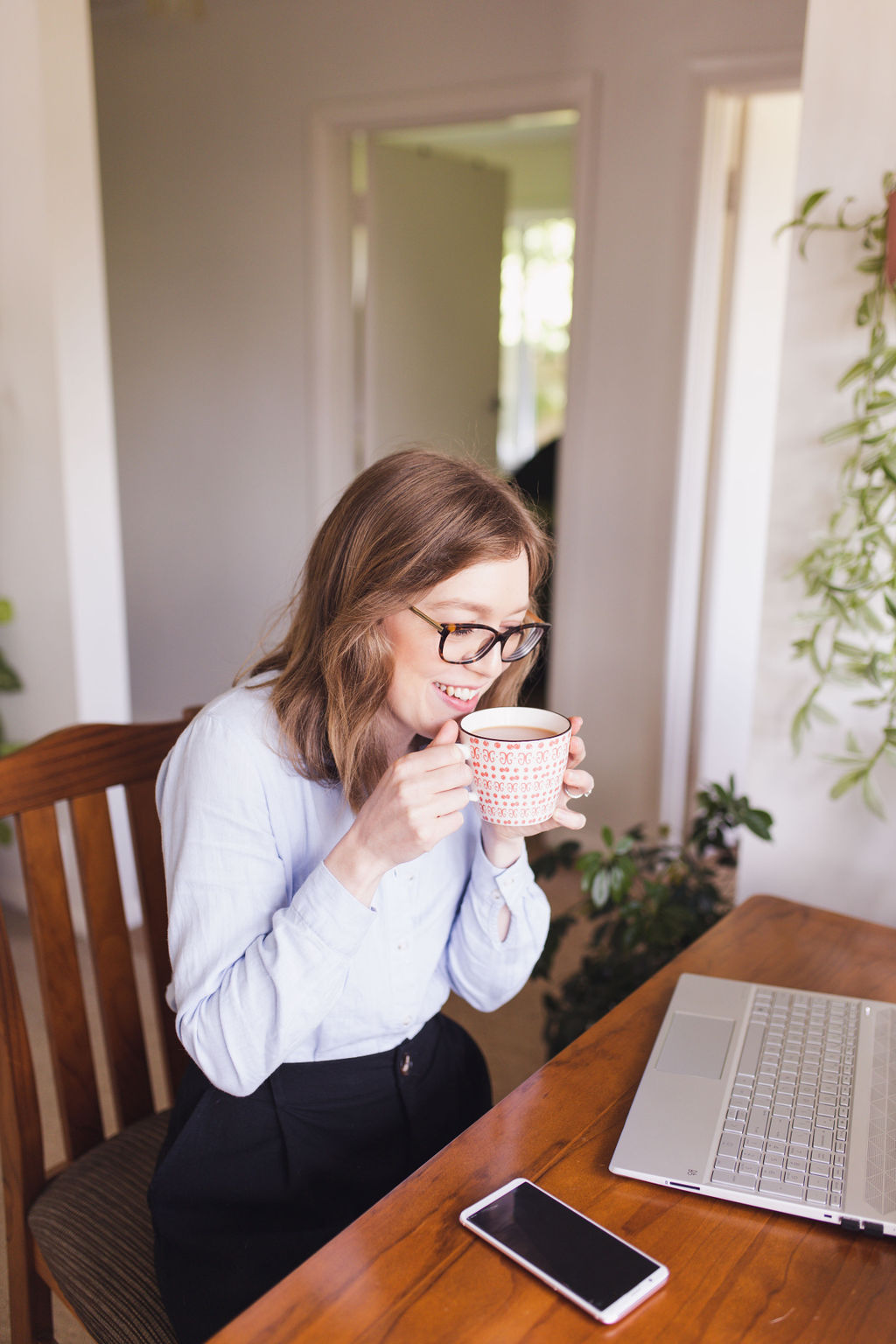 One of the most powerful tools we have to help us build credibility and trust with potential clients, is social media. Our social content provides a perfect opportunity to pull back the curtain, show our expertise and invite people to work with us and experience wins for themselves.

That being said, it can be tricky to find the balance between sharing vs over-sharing, selling vs being salesy, demonstrating vs telling.

In this blog post, I'll show you how you can gain the trust and loyalty of your audience in two simple steps.
why is gaining trust so important?

When it comes down to it, we buy from people we trust. Therefore, gaining trust and loyalty of your audience should be the main focus of your marketing efforts. A great way to illustrate this is to remind you of the opposite approach.

You tell me, is there anything more off putting than this…someone jumping in your DMs the second you follow them to invite you to their webinar?

I don't know about you, but that immediately gives me the ick. I don't know them yet, I don't trust them yet, I'm certainly not ready to commit to a webinar with them yet!
The reality is, most people are not buying from you the first time they discover your business.
Generally, people need multiple interactions with a brand before they're ready to make a purchase. You may have heard of the know, like, trust principle: people need to know, like and trust you before they are willing to buy from you.

Let's chat about some strategies for establishing audience loyalty…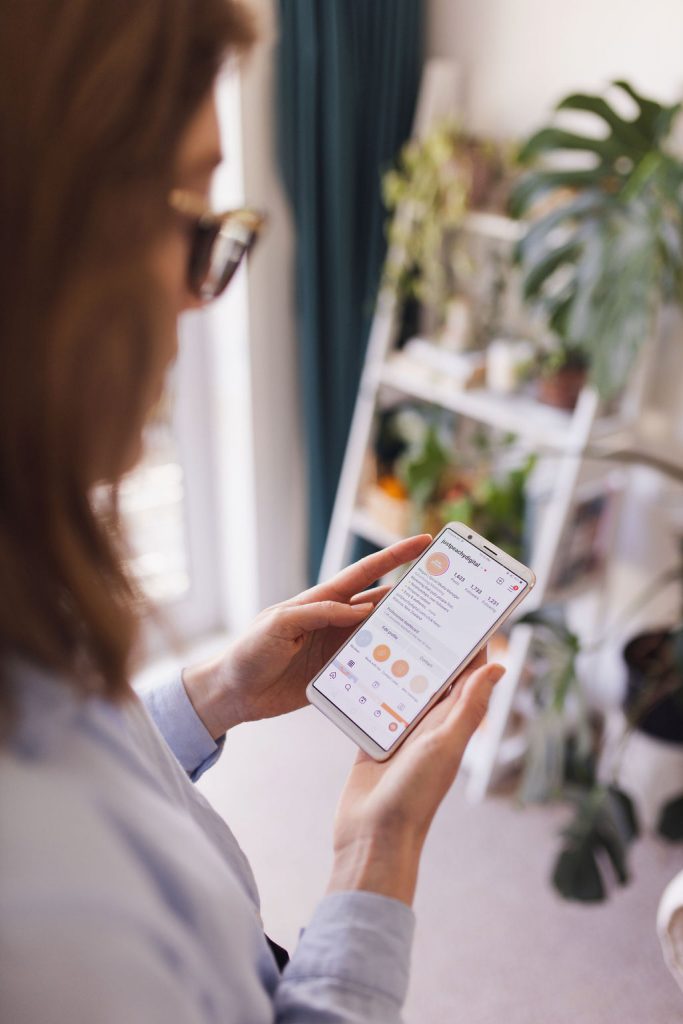 How to Build credibility and trust in two steps:

one: knowing YOU as a person builds trust
BE AUTHENTIC
What it's NOT: I know this term gets flung around a lot and you might be wondering, what the hell does "be authentic" actually mean? First of all, being authentic online is not trauma dumps or photos dumps.
What it IS: Being authentic online is all about showing empathy. You want to communicate with your audience that you see and understand them because you've experienced their struggle too. You want them to know that you've been there too and you get them.
SIDE NOTE: There's a big difference between empathy and sympathy. Empathy is showing compassion and understanding. Whereas, sympathy is more of a feeling of pity for someone. We want to show empathy because it puts all of us on the same level.

SHARE PERSONAL CONTENT

It's important that your audience knows who you are as a person. This is especially important for service providers because a client is working directly with you.
I know this type of content can feel weird and wildly uncomfortable to share, but it works like magic for building connections. People want to know what you like and dislike, what you're passionate about and afraid of. This content makes you relatable, likeable, and fun to follow.

PRIORITISE RELATIONSHIPS OVER SALES

In other words, be generous. In every interaction you have with your audience, go above and beyond to make them feel special. Respond to their comments, reply to their messages, and re-share if they tag you. This level of customer service and care makes you stand out and helps to build trust.

A great example of this is a company I ordered contact lenses from recently (shoutout to EzyVision.) This small business personally rang me to check I was happy with my order. Now, I might be a millennial who hates phone calls, but I appreciated their effort so much that I've recommended them to everyone I know. Showing that you care goes a long way!
Recommend reading: How to Sell on Instagram: a 3-Step Content Strategy that Converts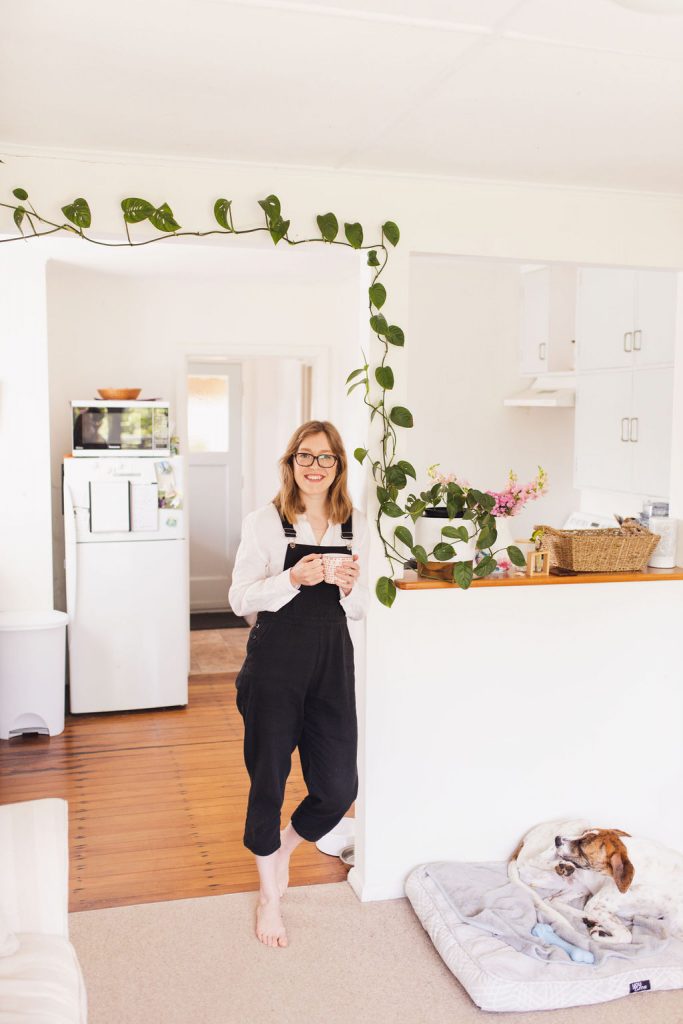 two: seeing your work in action builds trust
MAKE YOUR WORK FEEL TANGIBLE
If you sell products, it's simple for someone to see what they'll get. Whereas, if you're a service provider, it's not always easy for someone to imagine working with you. It's your job to paint the picture and make your work, and the results you achieve with clients, feel real.
Wherever you can, show what it looks like to work with you. What do your clients receive? What kind of things do you talk about on your calls? What does your process look like from start to finish?

SHOW YOUR EXPERTISE
You want to communicate with your potential clients that you know your sh!t. You are an expert, a professional and the one who can help solve your audience's problem.
One way you can do this is by providing free trainings. This gives you an opportunity to share valuable information with your community and show them the kind of support they would receive in a paid offer.

GIVE SOCIAL PROOF
As they say, the proof is in the pudding. You can talk the talk but the best way to truly build credibility and trust with your audience, is to share how you've helped clients like them to achieve their goals.
My favourite way to do this is by sharing client testimonials (especially genuine, happy messages) and telling stories about your clients. Showing the transformation that your client experienced while working together is a powerful way to make your work feel tangible.

30 Surefire ways to build trust with social media:
Download my free guide for social media content ideas that will help your audience get to know you as a person and see your work in action (aka. TRUST you.)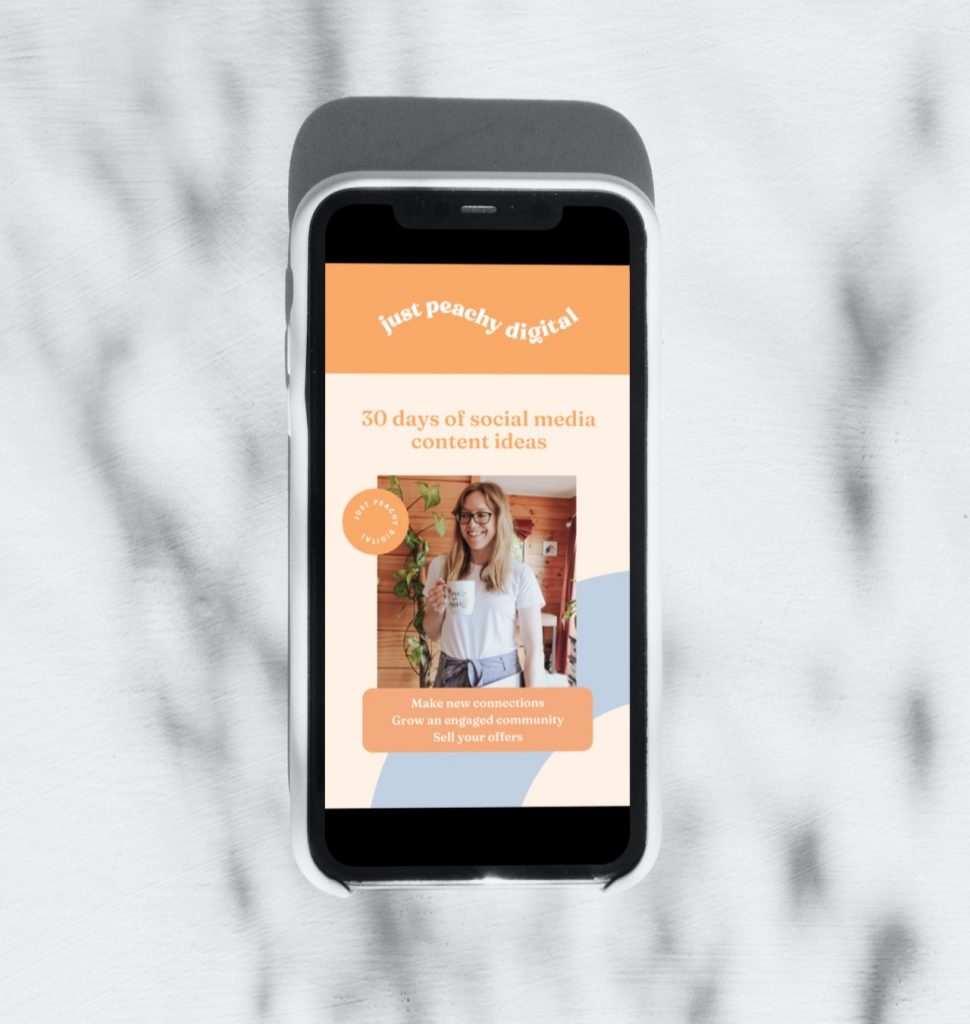 Do you want to be helpful and authentic and also not get lost in the noise on social media?
I'm with you! But it's hard when there never seems to be enough time in the day for all the marketing you have to do.
That's why I put together this guide to help you plan out 30 days of social media content.
I'll show you how to create content that connects with your dream clients, positions you as an expert and helps you make more sales.
Fill out the form below, pop the kettle on and cosy up with a cuppa to start planning your content…