12 important Marketing metrics you should be tracking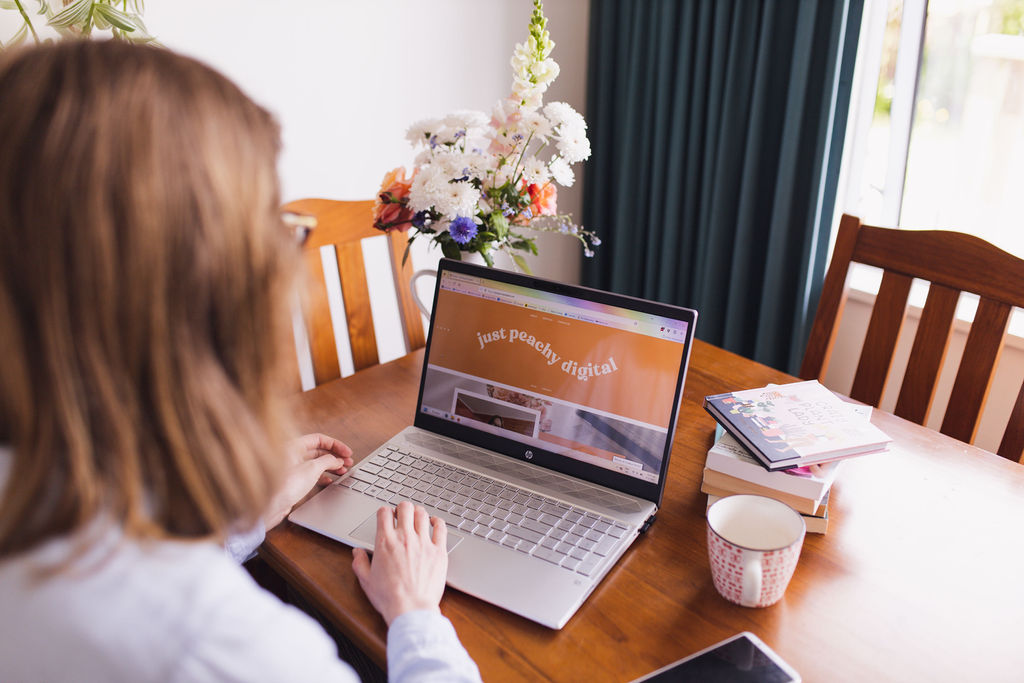 Here's an uncomfortable truth… consistency only matters if you have a goal-driven strategy. Yes you need to be showing up frequently online to stay top of mind with potential customers, but doing so without a strategy can be costly. Having a system in place to keep track of your most important marketing metrics is essential. It's the key to understanding which marketing activities are working, where your strategy might need adjusting and opportunities you can tap into to get more eyes and interest on your business.
But there's just one problem: There are a lot of marketing metrics available to you, which makes it easy to feel overwhelmed and lost about which ones to track. In this post I'll take you through the key digital marketing metrics you should be tracking to measure the success of your efforts. The exact metrics that are relevant to your business will depend on your goals but this is a great starting point!
Website metrics
Where to find this data?
Your website hosting platform may have analytics built in but if not, I highly recommend you install Google Analytics to gather important website data.
Website visitors
The main goal with the majority of our marketing efforts is to drive traffic to our website where people can learn more about our offers, enquire about our services or purchase from us.
Website visitors is an important metric to track because it gives you an idea of the reach of your website. If you have a lot of website visitors, it means your marketing efforts are having an impact (go you!) Whereas, a low number of website visitors means there's work to be done reaching and attracting new leads.

Traffic distribution
This metric tells you how people are getting to your website. It's helpful for figuring out which channels work best at driving traffic for your business, which you need to improve, and which you should focus less energy on.
Traffic distribution is broken down into these categories:
Direct traffic – people who visit your website via a URL directly from their browsers. eg. someone has bookmarked a page or typed in your URL.
Organic traffic – people who visit your website from a search engine eg. Google.
Referral traffic – people who come to your website from another site eg. someone's blog or an online directory.
Social traffic – people who visit your website from social media platforms.
Paid traffic – people who click on one of the ads you've paid for which brings them to your website.

Bounce rate
This metric is the percentage of people who land on a page on your website, then leave without taking any other action. Ideally, we're aiming for a low bounce rate as a high bounce rate usually indicates your audience isn't interested in your content.

Top entry pages
This tells you which pages are the first that people visit on your website. In other words, which content is attracting the most visitors to your website. This metric can help you to identify which pages may need a boost for SEO and it can also inspire additional blog content – a post that's performing well could become a blog series.

Landing page conversions
Regardless of how much traffic it gets or how beautifully designed it is, a landing page that doesn't generate leads is useless. Make sure you monitor the conversion rate of your landing pages.
Your conversion rate is the percentage of people who took the desired action when engaging with your website content. "Conversion" can refer to any type of action such as:
How many people on a landing page filled out a form
How many people who visited your website contacted you
How many people who read a blog post downloaded the linked lead magnet/freebie
If your landing page is getting a lot of traffic but has a low conversion rate, this is a red flag that you need to change something on the page.
For help with improving website traffic and conversions, take a look at this blog post: Digital Marketing Strategy for Beginners.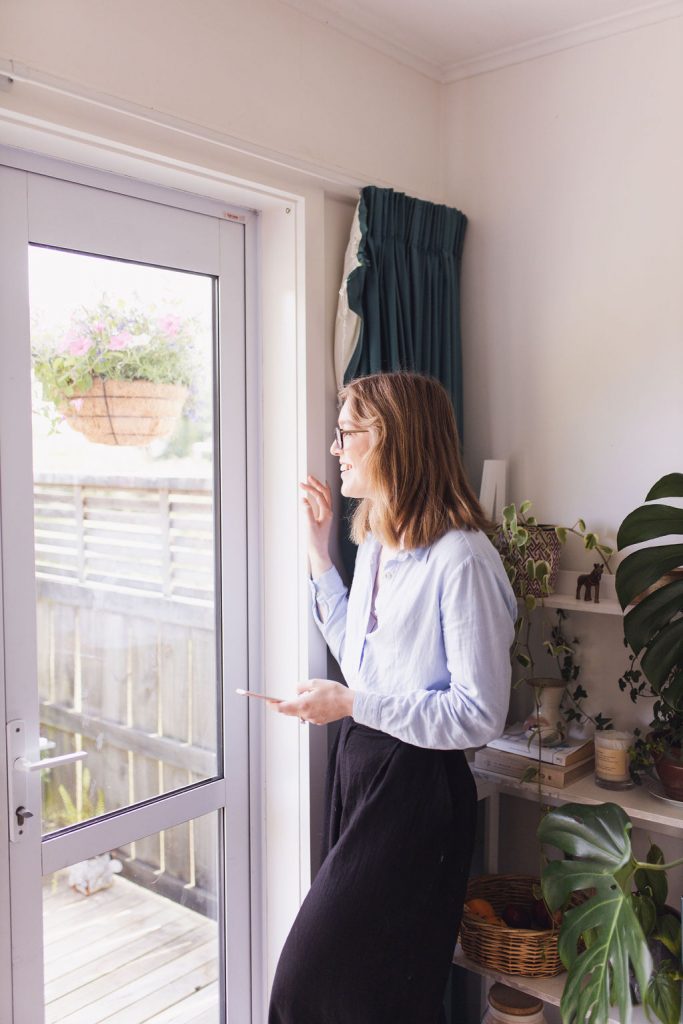 Email metrics

Where to find this data?
Your email service provider (Mailchimp, Flodesk, Mailerlite etc) will have analytics for all of the email campaigns you send.
New subscribers
Your subscriber count is the number of people subscribed to your email list. Subscriber growth tracks how many new subscribers have joined your email list over time. These metrics don't tell you much about your email content itself but rather how well your points of conversion are performing (that's things like your landing pages, pop-up forms, etc.)

Open rate
This metric is pretty self explanatory, it tells you how many subscribers opened your email.
If you're struggling with your open rate, it's worth testing out variations of your subject lines, from address, and preview text. These are the only things your subscribers actually see in their inbox and are what convince them to open and read your email.

Click-through rate
This is how many of your subscribers clicked on a link within your email. A high click-through rate is what we're aiming for with every email we send. Tracking this metric helps you identify if your email content is compelling enough for subscribers to click for more.
Conversion rate
After someone has clicked on and read your email, your goal is generally to encourage them to convert i.e. to take the action that your email suggested. Your conversion rate is the percentage of people who received your email that clicked on a link inside and completed a desired action, such as enquiring about your service or signing up for your webinar.
Your conversion rate is one of the most important metrics for checking if you're achieving your goals with your email campaigns.

Unsubscribe rate
Your unsubscribe rate is the percentage of people on your email list who unsubscribe per email you've sent. As much as it can sting when someone unsubscribes from your list, it can actually be a good thing. You only want people on your email list who are truly interested and engaged with your business so it's okay if someone isn't interested and unsubscribes.
However, if too many people are unsubscribing and letting you know they're no longer interested, that's a sign of a potential problem.
Want help with your email content? Take a look at this blog post: 10 things you can send your email list that they will actually enjoy.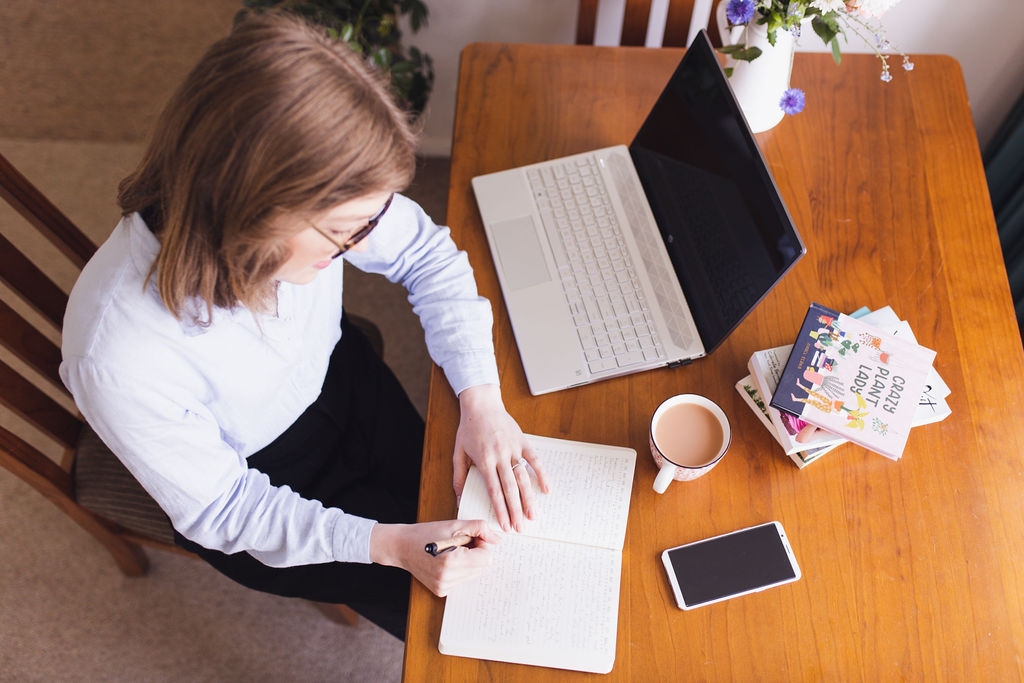 Social media metrics
Where can you find this data?
Each social media platform comes with native analytics/insights. And if you use a scheduling tool (my favourite is Metricool) it will likely collate the data from all your social media platforms so you can see it easily in one place.

Reach
This metric tells you how many people are viewing your content. Reaching more potential leads and customers is probably one of the main reasons you are on social media. So it's helpful to know how many followers and non-followers are actually seeing the content you're sharing. For tips on improving your organic reach, read this blog post: How to Increase Instagram Reach Organically.

Engagement
Engagement rate shows how many interactions, including likes, shares, saves and comments, your content receives. It shows you whether your followers (and anyone else who sees your posts) find your content interesting, helpful, or entertaining.

Your engagement rate is the percentage of people who interact with your content per post compared to your overall follower count. You can work it out using this formula: (total number of engagements per post / by reach per post) x 100.

Check out this blog post for more specific engagement metrics: 7 important Instagram Metrics every Business should track

Conversions
A social media "conversion" is when one of your followers takes an action you've prompted them to take. It may be visiting your website, reading your latest blog post or signing up for your newsletter. Your conversion rate is how often you are successfully "converting" your followers i.e. encouraging them to take an action.
Paid metrics
If you're running ads as part of your marketing strategy, you should be tracking additional metrics to measure the performance of your campaigns. Take a look at this blog post from Amanda at So The Story Goes for some ideas on which metrics to keep track of: Why Marketing Metrics Matter.

navigating your marketing metrics
The main takeaway? Keeping track of these important metrics will help make your marketing more effective.
For advice on how to use this information to grow your business, you can join my email list. I'll pop into your inbox once a week with gentle marketing tips, words of encouragement and exclusive resources to make it easier for you to take action! If you're interested, drop your details below to grab your first free resource today – '30 days of social media content ideas.'