What you should know if you're considering a brand refresh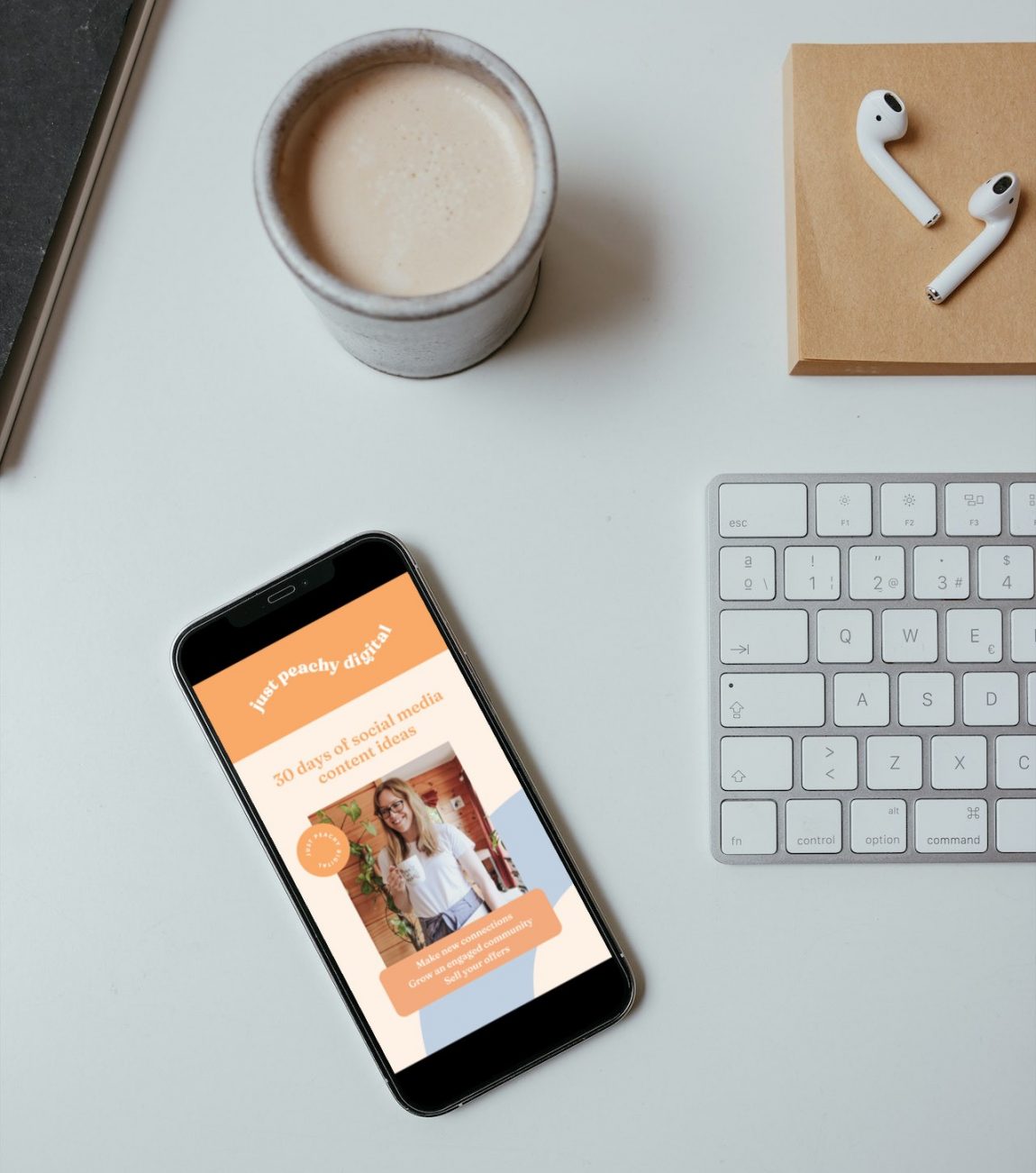 You might have noticed a few changes around here. A few months ago, I decided it was time for Just Peachy Digital to have a brand refresh. I'm so excited that I can finally share the new branding with you. I'm over the moon with how it turned out! Now let me spill the tea on all of the details that went into making this brand refresh happen.
When is the right time for a brand refresh?
Like most people, when I first started my business I DIY-ed a lot of things to save on costs and branding was one of them. I was lucky enough to have a graphic designer friend create my logo and with the help of Pinterest, I pulled together the rest.
I've been in business for over 3 years and in that time, Just Peachy Digital has evolved so much. My niche, offers, messaging and mission are crystal clear to me now in a way they definitely weren't when I first started. The only problem was, my old branding didn't match what my business had become. Something felt off and I knew it was time to bring in an expert to help bring my vision to life.
Other signs you might be ready for a brand refresh:
Your visuals aren't connecting with your audience
You're getting lost in the crowd
You haven't updated your marketing materials in years
What's the difference between a refresh and a rebrand?
Rebranding is when you change the entire look/feel, position and/or mission of your brand. A brand refresh on the other hand, is when you change certain elements of the design but overall your brand name, values and audience will remain the same.
I like the way that finnandgray describe it, "Imagine that your branding is your business's "outfit". A brand refresh is a few new pieces of clothing (that fit into your existing wardrobe or elevate the person you have become over time) and a rebrand would be a whole new wardrobe (throwing out the old, and getting something completely new & different)."
Who to work with?
I had the pleasure of working with Steph at Studio Monday on my branding. She was kind, helpful and totally got my vision right off the bat. When it comes to choosing a designer, one of the most important things to look for is someone who understands your brand and makes you feel heard.
Be sure to take a look at their previous work which will give you a good feel for their design style. Don't be afraid to look around, jump on a few calls and get quotes until you find the perfect person for the job.
Other designers I would also work with if I could: Antonia Creative, The Little Acre, Magic Fingers Graphics, Little Bird Creative.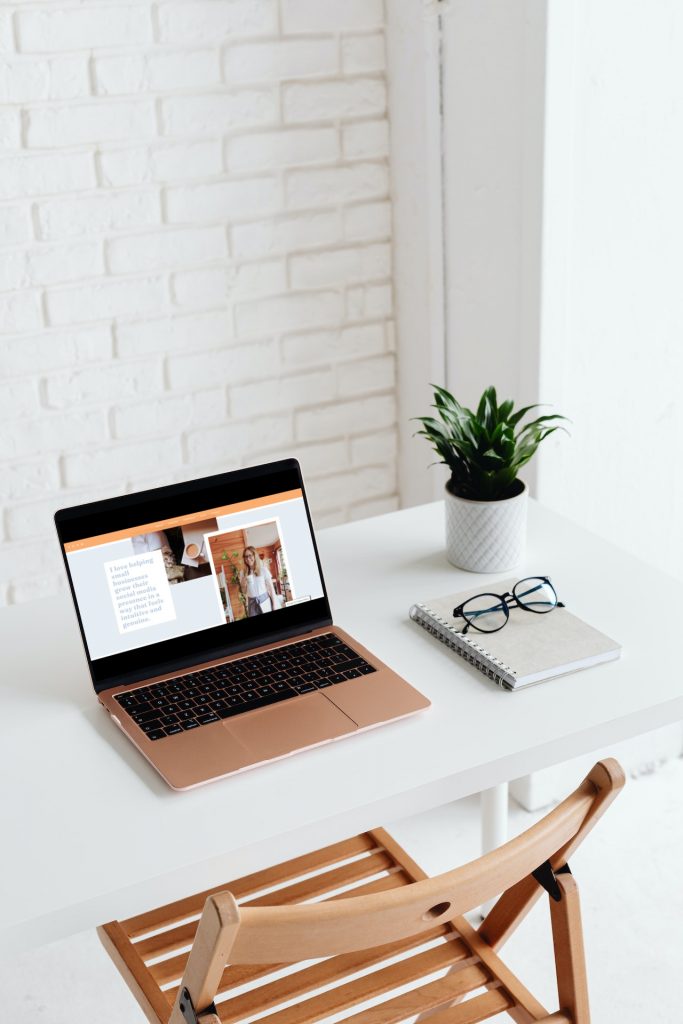 How much does it cost?
This will depend on the scope of work for your project as well as the experience of your designer. I would recommend setting aside a budget of $2k – 4k.
An incredible amount of work goes into a branding project, things like: meetings, questionnaires, designing, concept creation, re-hashing designs, uploading files. Not to mention all of the education and experience your designer has that makes them so good at what they do!
Speaking from my recent experience, I'll reassure you that it's well worth the investment. Your branding is your reputation and your first impression online. It has the power to build or lose a client's trust. It's worth making sure it is the best it can be!
How much work does it require Behind the scenes?
In short, it requires a lot of time.
It takes time to answer questions and provide feedback to your designer.
It takes time to look through files, get familiar with them, and start putting them to use.
And it takes time to update ALL of your marketing materials with your new branding. For me that was my website, emails, free resources, social media profiles, client facing documents (and things I hadn't even thought of like my Instagram highlights).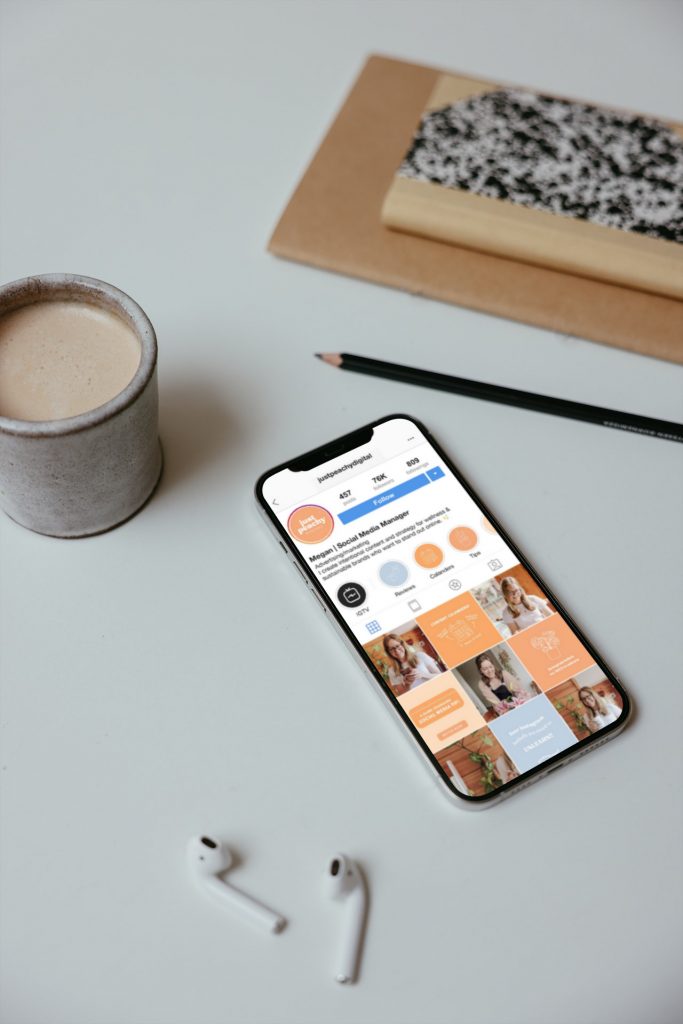 Tips for launching your new branding…
Consider running a promotion to celebrate
The launch of a brand refresh is a really exciting time. It's a big change and a milestone that is worth celebrating. Since your audience will already be invested and engaged as you roll out these changes, it's a great time to share a special promotion with them.
Plan your content well in advance for your launch
Launches of any kind can be stressful if you aren't properly prepared. To avoid feeling overwhelmed, rushed and disorganised when your brand launches, make sure you have all the content you need ready to go.
Roll it out slowly
I found it quite daunting when faced with my massive to-do list of updates I needed to make. To make the process a little easier on myself, I decided to launch the new branding slowly vs all in one go. I started with all of the public facing marketing platforms like my website, social media and newsletters. Then I moved onto client facing resources like important information packets and monthly content reports.
Give yourself plenty of time
If you don't have a team to help you roll out your new branding, you'll need a lot of time to make the changes and prep the content yourself. Don't feel like you have to launch your new branding the minute it is complete. You will want plenty of time up your sleeve to make your launch impactful (especially if you are running a promotion).
Don't forget to build hype
Before you launch your branding, share teasers with your audience to build up excitement. Reveal that something is coming, get them to guess what it might be and then slowly reveal different pieces of your new branding. There are so many fun ways you can build up to and launch your branding, make the most of this by spreading your content across a few weeks.
---
Okay, I'm dying to know! What do you think of my new branding?